Choose Your Own Adventure
Whether you're here for an adventure with friends, a meeting with colleagues, or quality time with the family, allow us to create an experience that's completely customized for you.

The Best of the Bay
San Francisco At Your Doorstep
Serrano Hotel puts you right where all the action is, within steps of the Theater District and easy walking distance to Union Square, City Hall, and other must-see San Francisco landmarks and attractions. Home to some of the best theater in the country, San Francisco's Theater District shares a border with Union Square, creating a lively intersection of contemporary culture. See touring Broadway shows, first-rate local productions, and dynamic experimental theater. And don't miss our own Jasper's Corner Tap and Kitchen, where actors, musicians, stagehands and audiences gather before and after a show.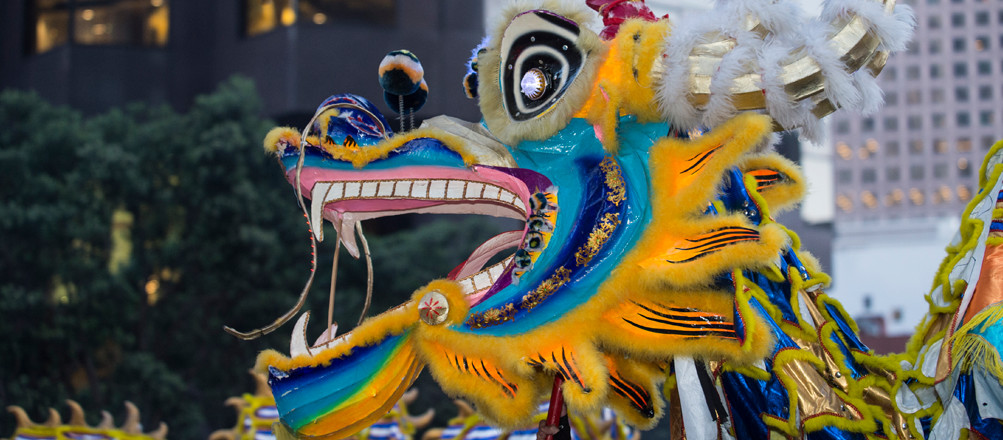 The Best Of The Bay Area
January
San Francisco Comedy Festival
Dubbed SF Sketchfest, this nationally recognized, 17-day comedy festival features top comics in more than 200 shows, ranging from improv to stand-up and storytelling comedy, at multiple venues across the city.
February
Sponsored by Southwest Airlines, the Chinese New Year Festival & Parade is the largest Asian cultural event in North America. Highlights include a 201-foot dragon manned by nearly 100 puppeteers, fireworks, and the crowning of Miss Chinatown.
March
St. Patrick's Day Parade
The west coast's largest St. Patrick's Day celebration kicks off with a parade that ends at Civic Center Plaza, just a few blocks from the hotel. Expect big crowds and lots of Irish music, dancing, and beer in between.
April
Cherry Blossom Festival
Watch Japantown sparkle in all its cherry blossom glory for two weekends in April. Highlights of this rite of spring include music to ward off evil, crafts to keep kids entertained, and lots of delicious food. The Grand Parade starts at the Civic Center, just steps from the Serrano Hotel.
May
Bay To Breakers Race
Lace up your running shoes and make a date for the Bay to Breakers Race, the city's oldest footrace. Held on the third Sunday in May, this has been a San Francisco tradition since 1912.
June
San Francisco Pride Celebration and Parade
The largest gathering of the LGBT community in the nation, the San Francisco Pride Celebration and Parade draws over 200 parade contingents and exhibitors, and features more than 20 community-run stages and venues dedicated to celebrating love.
July
Fillmore Jazz Festival
One of the largest free jazz festivals in the world, this fun, 12-block festival features three stages full of soulful blues, plus local arts, shopping and food goodness over the Fourth of July weekend.
August
Outside Lands
This festival in Golden Gate Park probably needs no introduction, it's widely considered the city's premier music event. Look for more than 100 artists, ranging from headliner to home-grown talent, performing on multiple stages across three
days.
September
Oktoberfest by the Bay
All that's great about German culture comes together at Pier 48 for the annual three-day Oktoberfest by the Bay festival, a chance to fill your beer stein to the top and feast on sausage and potato salad as you celebrate the marriage of Prince Ludwig and Princess Therese, back in 1810.
October
Fleet Week
A San Francisco favorite, Fleet Week is where water and wings meet for a show of patriotism at Pier 39. Begin your day with a tour inside the great ships which have carried thousands of our nation's service men and women around the world, then see the thrilling Blue Angels' air show, colorful military bands, and fireworks galore.
November
Be immersed in the world of Charles Dickens at this annual four-week holiday celebration at the historic Cow Palace. Explore the winding lanes of Victorian London and be captivated by music halls, theaters, pubs, dance parties, and charming shops filled with handmade holiday treasures.
December
SantaCon
Full Santa (or elf) suits are required for this pre-Christmas pub crawl that snakes out over six routes, beginning in nearby Union Square around noon. Expect lots of holiday cheer and caroling as you make merry with a few thousand other revelers.
Our Insider's Guide for Family Fun
Seward Mini Park slides
Tucked between two homes above the Castro District, these thirty-foot long slides are fun for adults and children alike. Off the beaten path, Seward Tour Mini Park holds a real claim-to-fame: an authentic little-known local favorite.
Jelly Belly tour
During a 40-minute walking tour, Jelly Belly tour guides will show you a real working factory where the famous candy company whips up over 150 different sweet treats.
San Francisco Duck tour
You can't beat this crazy tour of the city by land and sea with your personal joke-cracker at the wheel. Your children will be quacking with the best of them and retelling the story for years to come.
San Francisco RocketBoat
Get blown away as you and your little ones hold on for the most exhilarating ride of your life. Stunning views and a classic Rock 'n Roll soundtrack add to the 30-minutes of non-stop fun.
San Francisco helicopter tour
You know this is what you always wanted as a child. Give your children a view they just can't get anywhere else by scheduling a helicopter flight for them. Granted, it's not the cheapest, but it will be a forever memory.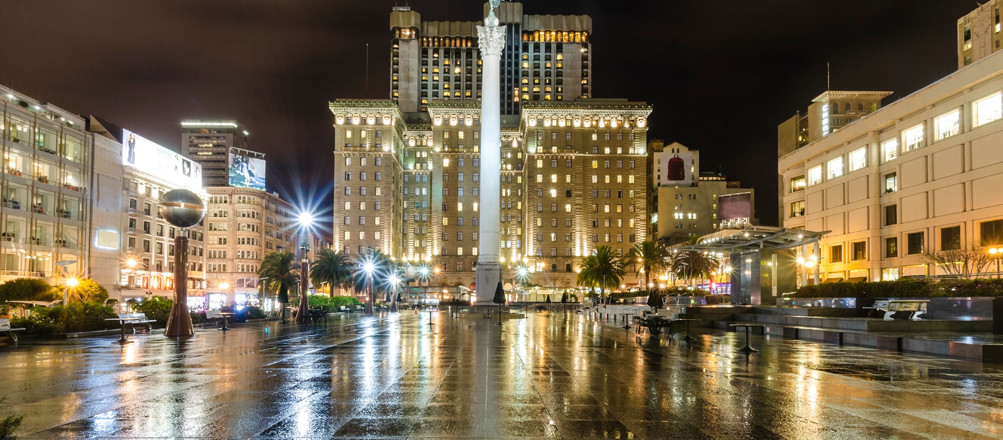 The City's Cultural Epicenter
Embarcadero Center
3 Embarcadero Center, San Francisco, CA 94111 | (415) 772-0700
Browse name-brand and boutique shops at the iconic Embarcadero Center, which also features plenty of restaurants and fun holiday season ice skating.
Dragon's Gate
Bush St & Grant Ave, San Francisco, CA 94108 | (415) 701-2311
This landmark arched gateway marks the entrance to San Francisco's celebrated Chinatown neighborhood.
San Francisco Opera
301 Van Ness Ave, San Francisco, CA 94102 | (415) 864-3330
Located within the San Francisco War Memorial & Performing Arts Center, this classic opera house dates back to 1932.
Davies Symphony Hall
201 Van Ness Ave, San Francisco, CA 94102 | (415) 864-6000
Home of the award-winning San Francisco Symphony, this world-class concert hall is among the city's premier cultural institutions.
Asian Art Museum of San Francisco
200 Larkin St, San Francisco, CA 94102 | (415) 581-3500
Next to City Hall, you'll find the world-famous San Francisco Asian Art Museum. Featuring more than 18,000 Asian works of art and artifacts within the city's former historic main library.
San Francisco Museum of Modern Art
151 3rd St, San Francisco, CA 94103 | (415) 357-4000
Steps from Yerba Buena Gardens and the Moscone Center, the newly expanded SFMOMA showcases a celebrated collection of contemporary art, fascinating public programs, tours, and temporary exhibits.
American Conservatory Theater (A.C.T.)
415 Geary St, San Francisco, CA 94102 | (415) 749-2228
Original and time-honored performances abound at the American Conservatory Theatre, San Francisco's premier nonprofit theater company.
Union Square
Powell, Post, Stockton & Geary Streets
A world-famous cultural and historical hub that dates back to 1850, Union Square is home to luxury stores, art galleries, theaters and more.
Marrakech Magic Theater
419 O'Farrell St, San Francisco, CA 94102 | (415) 794-6893
This intimate theater is the only place to catch master magician and comedian Jay Alexander. Evening showtimes Thursdays through Sundays.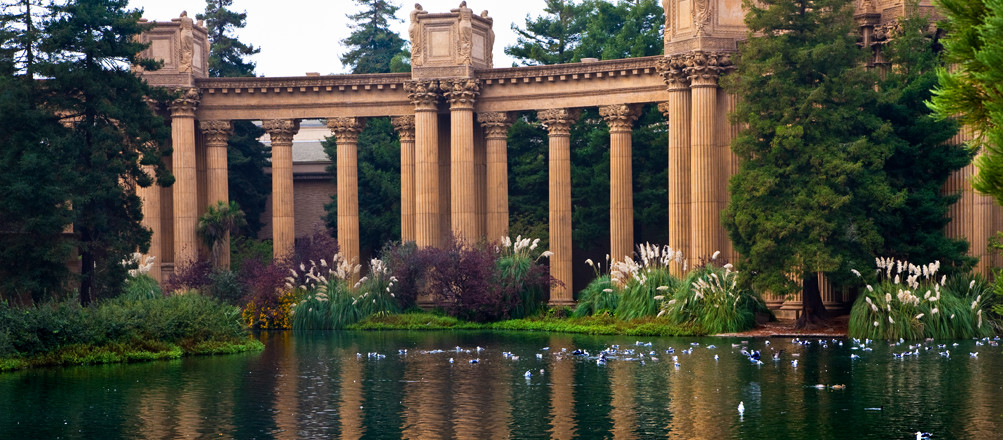 Our Top Five Favorites
Explore Chinatown
Spanning 24 blocks, San Francisco's Chinatown in the oldest in the U.S. Start at the Dragon's Gate and explore its shops, restaurants, markets, museums and temples on foot.
Stroll around Fisherman's Wharf
With its fishing boats, seafood restaurants, souvenir shops, and sourdough bakeries, it's easy to see why world-famous Fisherman's Wharf is a favorite of San Francisco visitors (and resident sea lions).
Walk across the Golden Gate Bridge
This quintessential symbol of San Francisco is the world's most famous (and photographed) bridge. A 1.7 mile pedestrian path makes it possible to stroll this stunning landmark end-to-end.
Visit Alcatraz Island
No trip is complete without a tour of "The Rock," the infamous federal penitentiary in the middle of San Francisco Bay. Day and evening tours leave from Pier 33.
Ride a San Francisco cable car
For just $7, you can take a ride on one of the city's iconic cable cars, taking in beautiful views and savoring a tradition that dates back to the late 19th century.